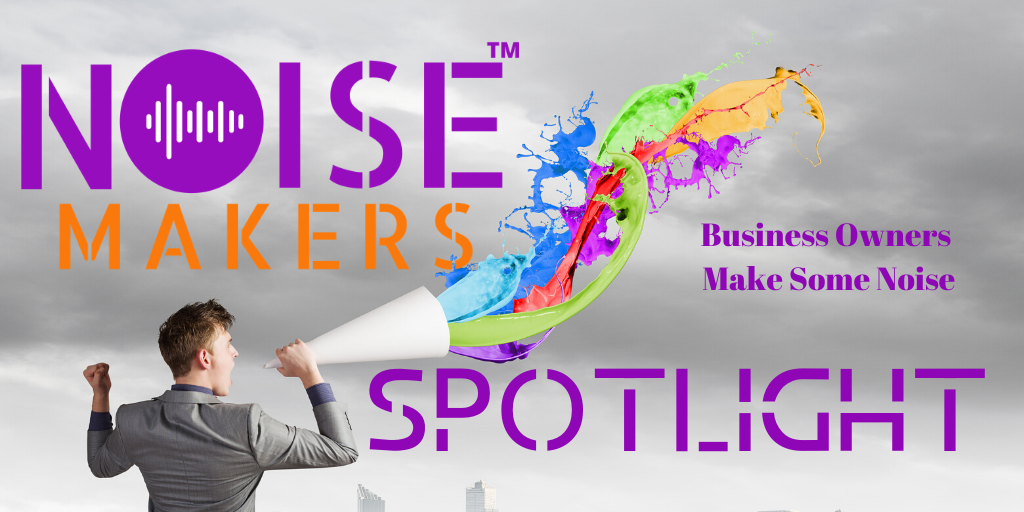 The Noise Maker SpotLight is a wonderful way for business owners to create awareness for their business. NMS is composed of 3 parts which are below. The interview can be in person at the Noise Factory Studio located in Dacula, GA or it can be done via Zoom if you are not local.
Podcast Interview where the business owners will be interviewed about their business or product for 30-45 minutes. This will be a live interview. This interview will be syndicated across the Noise Podcast Network
Video Profile can be submitted to be aired on Noise TV. The profile will be syndicated across Noise TV on Roku, Amazon Fire TV, Vimeo & YouTube
A Press Release will be issued to the local media announcing that you will be a featured on Noise Maker SpotLight
4 Additional Pieces Of Content will be created from this interview and syndicated across Noise Media Network. These additional pieces include an audiogram, meme, NoiseMaker badge and an about me infographic. This will give you a total of 7 pieces of content that will be used to market your interview
What Happens After The Interview?
After the interview we will syndicate the video interview, podcast interview and the press release across all of your media platforms. You will also get a copy of everything to share on your social media.
What You Get After The Interview?
A copy of the final MP4 Video to share on your social media
A copy of the MP3 Podcast to share on your social media
A copy of the press release to share on you social media especially your LinkedIn & Facebook
A copy of the meme
A copy of the About Me infographic
The NoiseMaker Badge
A copy of the audiogram
Your profile will go in the 2020 Noise Maker Yearbook which will be published December 2020
Your Investment For The Noisemaker SpotLight
Is Only $397 One Time
Podcast Interview & Syndication
Video Inteview & Syndication
Press Release Submitted To Local Media Outlets
Listing In Noise Maker Podcast Network
Copy Of The Press Release